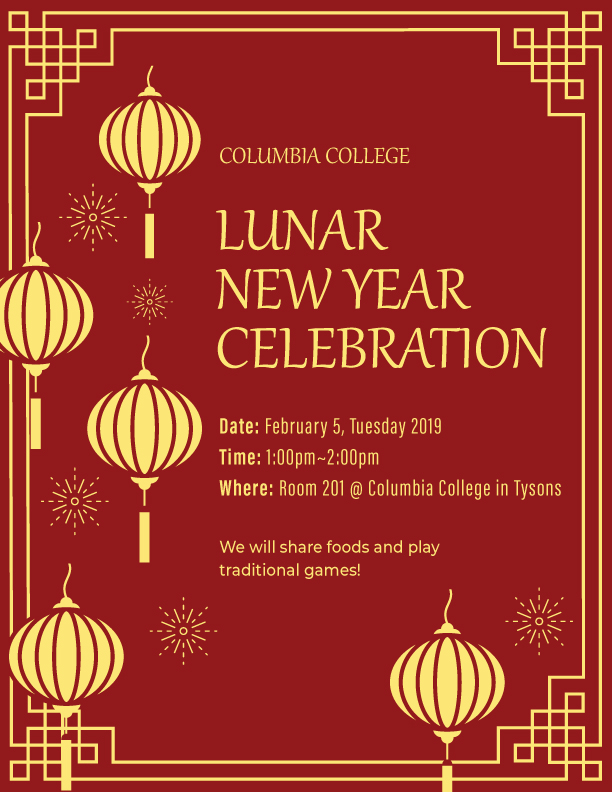 2019 Lunar New Year Celebration
The Chinese New Year is a 15-day event that starts with the New Moon on the first day of the new year and ends on the full moon 15 days later. The first day of the year can fall anywhere between late January and the middle of February. The celebration includes dedicating each year to a specific animal. The Dragon, Horse, Monkey, Rat, Boar, Rabbit, Dog, Rooster, Ox, Tiger, Snake, and Goat are the twelve animals that are part of this tradition.
In 2019, on the Western calendar, the start of the New Year falls on February 5th and is The Year of the Pig. During this important celebration in the Asian culture, it is traditional to wear red, meant to ward off evil spirits.
Celebrate the year of the pig!
When? February 5, Tuesday / 1:00pm~2:00pm
Where? Room 201@Columbia College in Tysons
What? You will experience new culture by sharing some traditional foods, playing some games, and traditional clothing contest!