*Things to do in our neiborhood around Columbus DAy, 2018
1.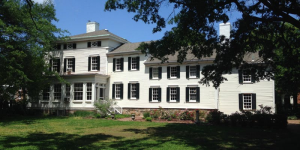 SEP 28
Homeschool Day
by Lee-Fendall House Museum & Garden
$0 – $4
DATE AND TIME
Fri, September 28, 2018
10:00 AM – 4:00 PM EDT
LOCATION
Lee-Fendall House Museum & Garden
614 Oronoco Street
Alexandria, VA 22314
REFUND POLICY
No Refunds
DESCRIPTION
On Friday, September 28th from 10:00 AM to 4:00 PM, the Lee-Fendall House welcomes homeschoolers for Homeschool Day. We will have interactive activities and learning opportunities for the whole family! Come discover how home life in America has changed over the past 200 years.
House tours will be offered at 11:00 AM, 12:00 PM, 1:00 PM, and 2:00 PM. Interactive stations in the house and garden will explore topics such as food, toys, and architecture.
Adults (18+) are $4, students (5-17) are $2, and children under 5 are free. Registration in advance is encouraged due to limited capacity.
ORGANIZERLEE-FENDALL HOUSE MUSEUM & GARDEN
Organizer of Homeschool Day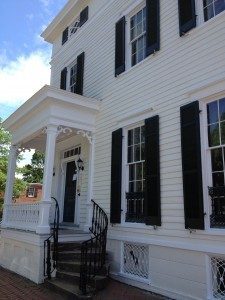 The Lee-Fendall House, located in Old Town Alexandria, Virginia, is a showcase of American history from three different centuries.
Since its construction in 1785, the house has served as home to thirty-seven members of the Lee family (1785-1903), hundreds of convalescing Union soldiers during the American Civil War (1863-1865), Alexandria's locally prominent Downham family (1903-1937), and one of our nation's most controversial and significant 20th century labor leaders, John L. Lewis (1937-1969).
Furnishings on display include a splendid collection of Lee family heirlooms and period pieces produced by local and regional craftsmen. Historical records, including inventories of the house continue to guide the museum's continuing restoration and furnishing efforts.
Our programming, includes regular house tours as well as special themed tours of the property and the surrounding community, author talks and historical lectures. We also host special-occasion events for the Alexandria community, including our annual Easter Egg Hunt, Halloween Pumpkin Hunt, Christmas candlelight tours, and tea programs throughout the year.
The Lee-Fendall House Museum & Garden and Virginia Trust for Historic Preservation are a registered charitable organization within the Commonwealth of Virginia. A financial statement is available upon written request from the Office of Consumer Affairs.
2.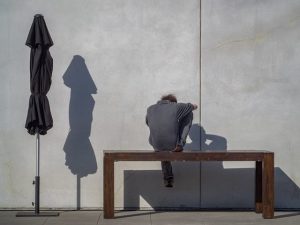 Sarah Hood Salomon
Gestures: Photographic Images by Sarah Hood Salomon
Thru Tue, October 2
FREE!
Call 301-951-9441 to order
Sarah Hood Salomon is a fine art photographer whose work explores the emotional aspects of the world around her. This new exhibition focuses on people who are alone, whether they are solitary figures, or those in a crowd who are lost within their own thoughts. These self-imposed solitudes cannot be fully understood, but glimpses of their meaning can be seen in the gestures and body language of the individuals.
Waverly Street Gallery
4600 East-West Highway
Bethesda, MD 20814
301-951-9441 phone
3.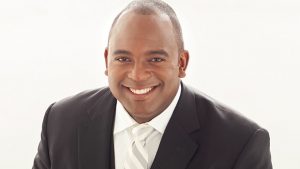 Washington National Opera: 2018 Marian Anderson Vocal Award Winner: Ryan Speedo Green in Concert
Presented by: The Kennedy Center
Thu, October 4
$39
Call 202-467-4600 to order
This year's winner, Ryan Speedo Green, has been named by the New York Times as a "scene-stealing bass-baritone with a robust voice."
Dates:
Thu, October 4, 2018 @ 7:30 pm
The Kennedy Center
2700 F Street, NW
Washington, DC 20566
800-444-1324 phone
202-416-8524 TTY
4.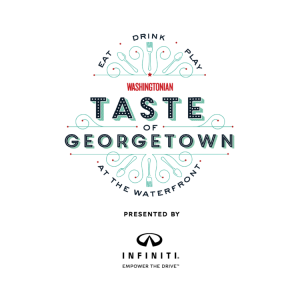 SAVE THE DATE! The 2018 Washingtonian Taste of Georgetown, presented by INFINITI, will be held on Sunday, September 23!
Washington, D.C.'s most anticipated epicurean festival will be celebrating its 25th year with creative tastes from more than 30 of the neighborhood's best restaurants. This year, guests will be able to enjoy beer and wine as they stroll from booth to booth. This foodie event takes place in the heart of Georgetown, on K Street NW, between Wisconsin Avenue and Thomas Jefferson Street and along the scenic Georgetown Waterfront.
This longstanding event in Georgetown benefits the Georgetown Ministry Center's mission to support the homeless. The event began over 20 years ago by Grace Episcopal Church in Georgetown and its former Rector David Bird and member Robert Egger, who went on to found DC Central Kitchen.
WHEN?
SEPTEMBER 23, 2018, 11am – 4pm
LOCATION
K Street NW between Wisconsin Avenue and Thomas Jefferson Street